The Legal Design Event of 2018
Do you have enough of conferences where speakers predict impending doom for the legal profession or its salvation through legal tech, yet none of them uses tech productively for their own clients on a day to day basis?
Do you have enough of conferences where you're told lawyers need to innovate, but you're not shown how to do that? Enough of all-lawyer-conferences where people want to sell their services, tools or incubators rather than create content together with their clients?
Are you a designer, a programmer or a student with design or coding skills? Have you heard that the world of legal services is changing, ripe for disruption? Are you looking for the most important challenge you want to tackle, or would you like to verify if your envisioned solution actually matches the needs of leading legal professionals?
Then it's time to join forces in a new approach. Time for a unique concept. Time for a new kind of conference. Two highly interactive, hands-on days to work on real-life challenges: that's design.legal, Europe's cosiest conference on legal design, tech and innovation.
For the first time in June 2018, Europe's leading legal innovators, legal designers, coders and lawyers – kindly supported by colleagues from the US and Canada – met in Munich under one theme: Together we create.
In a facilitated design-sprint-hackathon-like workshop, the participants learnt how to apply design thinking, rapid prototyping and tech solutions in an innovative hands-on process. From real-life challenges on day one, we actually moved to solutions in the afternoon of day two (two prototype tools and two other solutions for legal departments).
For us, design.legal is as ground-breaking as it is for you. That's why it's our conference. Together we shape the experience. Together we determine the outcome. Together we create.
We were as overwhelmed by the conference and its outcome as were the participants sharing their feedback. So it's clear: design.legal will happen again soon. We have been invited by international partners to come together and create in two wonderful European capitals. Watch this space – more to come.
CEO Xenion, Supervisor Innovation and Technology Cluster, MC Academy for International Legal Studies
Founder and CEO of Xenion Legal. Designed his first legal tech application 25 years ago and has been designing new business solutions ever since.
Carsten has 20 years' experience in international law firms and legal departments. He has been dealing with staffing and sourcing issues including the selection and management of external law firms as well as the recruitment, building and leadership of legal and cross-company teams. From 2008-2011 Carsten served as Head of Nissan's External Governmental Affairs team in Europe and was Director of Nissan's Brussels Office. In 2005-2008 he established Nissan's legal department for D-A-CH and was chief legal adviser on a complex reorganisation project. Before that Carsten was working as an attorney with major law firms in London, Brussels and Germany.
UX/Service Designer & Contract Visualization, Entrepreneur
Legal design thinker and founder of Visual Contracts, 31 years old, in the legal innovation field since 2015, 2nd prize of the The Hague Innovators prize 2015, improving access to justice, finalist Award winner of the European Youth Award, a background in Industrial Design Engineering at Delft University of Technology including a MSc Annotation for Entrepreneurship, freelance service/UX designer since 2013 and passionate for Latin/Caribbean music, dance and culture.
At Visual Contracts we strive for an equal and just world. We believe that improving our legal system with empathy and a human centered approach positively contributes to this. Legal Design Thinking is a way of thinking and working that improves the legal system in such a way that the law is understood and applied by everyone. That's why we spread this mindset by offering tools, workshops and design sprints to designers, lawyers and organisations.
Head of Legal & Rights, VDK
Ralf is currently Head of Legal and Rights at the large German publishing house Verlagsgruppe Droemer Knaur, a subsidiary of the Holtzbrinck Publishing Group. Previously he worked at CMS and for several years in Holtzbrinck's group legal department, working on and with Kanban.
Ralf loves to experiment with combining the daily legal business with new elements such as lean concepts, design thinking, etc. and is always curious about the best way to use technical tools.
Director
Sascha worked as a lawyer in an IP boutique and then for five years at CMS. In 2010 he moved in-house to Holtzbrinck Publishing Group, where he initially supported the digital activities and start-ups. In 2013, he became General Counsel and transformed the legal department into an agile team that proactively supported the digital transformation. He introduced Kanban, Legal Design and Legal Tech to ensure a better customer centricity of the legal department.
In 2017, he switched into consultancy and now heads the Stuttgart office of diconium strategy and the transformation practice group. He advises companies, legal departments and law firms on digital transformation, agile work, innovation management, legal design thinking and legal technology.
Sascha has a doctorate degree in computer engineering from KIT, an MBA in International Management from ESB Business School, is a fully qualified lawyer and a specialist IP lawyer.
Cat Moon, MA JD
Director of Innovation Design, Vanderbilt University Law School & Entrepreneur
Cat Moon works with law firms, legal departments, and law schools globally to bring a human-centered design perspective to firms and legal services companies as they re-imagine the delivery of legal services and education.
She is the Director of Legal Innovation of Vanderbilt Law School's Program on Law and Innovation (PoLI), where she also teaches legal design, the business of law, and blockchain and smart contracts.
With a deep interest in the intersection of law and blockchain technology, Professor Moon founded Ledger.Law, a consultancy providing companies and law firms with counsel on blockchain related to regulation, policy, and legal structure. Before forming joining Vanderbilt Law School's faculty and founding Ledger.Law, Professor Moon provided legal counsel and strategic guidance to start-up companies throughout her 20 years of legal practice.
Professor Moon also is a co-organizer of the Music City Legal Hackathon, sponsored by PoLI and part of the global Legal Hackers community, which brings together legal professionals, technologists, designers and other professionals to create technology solutions serving access to justice and legal services.
Tessa Manuello
Mediator, Trainer, Entrepreneur
Tessa Manuello is a certified mediator and a trainer on a mission to enhance legal experience and improve access to justice. Trained in some of the best law schools, creative institutes and entrepreneurship centres over three continents, in Europe, North America and in Africa, Tessa has developed a unique methodology to foster legal innovation using creative problem-solving, lean startup and legal design.
Tessa advocates for the creative use of technology in the legal field to make the legal experience more accessible using cost-predictability, process-transparency and outcome-certainty. She founded her own Legal Tech projects to achieve those objectives. With Legal Creatives, lawyers and technologists alike can now easily learn how to build innovative legal solutions. Legal Creatives was featured at the Web Summit 2017, the largest tech conference in the world, for its incredible potential for growth and impact; Lawclick.io is her last project, as an all-in-one platform for solo lawyers who want to kick-start and grow their career online in a professional manner.
Director Legal Design & Legal Tech, IXDS GmbH
Astrid has been combining the disciplines law and design for over a decade now. For more than 10 years she was head of Marketing & Communications in a legal service industry subsidiary of Munich Re. Currently she is the Director of Legal Design and Legal Tech in Munich service design agency IXDS.
Astrid has a long-standing experience in design, strategy consulting and design thinking. She has an educational background in law and media design. As a pioneer in the legal design space, she has won important awards like the German Design Prize and the IF Award for her work.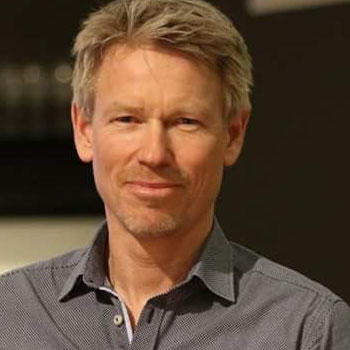 Pierre Dicksson
Worker, Entrepreneur, Partner
Pierre is a Partner at SKYE (Skye Contracts) in Gothenburg, Sweden.
He has a cross-over background in economics, law and the Swedish military. Pierre is a visionary problem solver. He has headed legal functions in international listed fast growing IT-companies.
Markus Löwegren
Worker, Digital, Entrepreneur
Markus is a Digital Advisor at SKYE, an advisory firm in Sweden targeted at bringing increased value to corporations through increased speed, simplicity and flow in the contracting procedures.
Markus likes disruption and is a serial learner as well as the Mr. Inspirer who makes tech tools interesting to learn to use for immediate business purposes. Markus is also a serial entrepreneur with a solid experience with tech start-ups. He is dedicated to changing the way companies make use of modern technology and believes in a strong focus on IT transparency and communication.
allynet GmbH
Bayerstr. 85, atrium, 4th floor
80335 Munich
The allynet Work Loft is centrally located adjacent to Munich Central Station and offers excellent connections to the entire public transport network in Munich. National motorways are easily reachable via the central city ring dual carriageway.
Walk from Central Station:
Bayerstr., turn onto the right hand and walk down the street. The Work Loft is located on the left in the atrium on the 4th floor. This is an approximate 8–10 minute walk.
Tram from Central Station:
Tram 18/19, Station Hermann-Lingg Str. The Work Loft is vis-à-vis of the station.
Parking:
There is limited metered street parking near the Work Loft, located on Hermann-Lingg Str., Schwanthaler Str., Bavariaring and other adjacent streets.
Week day parking rates:
0-2 hours = €2.00
2-4 hours = €4.00
day ticket = €6.00
Join our community and share your conference experience!
#togetherwecreate
#designdotlegal